Healing and Travel Retreat in China
28 July – 17 August, 2023 (21 days)
With Teacher Wei and Teacher Tao
We are very happy to welcome you to our upcoming Healing and Travel Retreat in beautiful places in China.
This unique retreat combines travelling, experiencing ancient Chinese culture and practicing healing methods of Zhineng Qigong.
Explore Buddhist sacred mountains and temples and connect with the ancient cultural wisdom.
Learn all about Zhineng Qigong medicine to transform on body, mind and emotional level to a happy, healthy and free new life.
Contents of the healing course:
Learn the theories of Zhineng Qigong medicine
Change unhealthy thinking and living patterns, replace them with healthy living patterns
Learn and practice healing methods deeply
3-day fasting meditation to cleanse the body
3-days silence meditation for purify consciousness
Teachers will give healing guidance for each participant
Get healing from Chinese teachers
Group qi field healing  (dissolve tumor and blockages)
Destinations & tours:
Wolong Bay International Health Resort, Kaihua temple, Yan Emperor temple and Wutaishan (Buddhist sacred mountain).
Schedule:
28 July (arrival): Teacher Tao will pick up you from Zhengzhou Xinzheng International Airport (CGO) and bring you to Wolongwan Health Center
28 July – 10 August: We practice in the center, forest and nearby temples (Kaihau Buddhist temple and Yan Emperor temple)
11 August: We take a train or bus to Wutaishan
11-17 August: Travel and practice in Wutaishan
17 August (last day): We take a train or bus to Beijing, then our retreat is finished.
You can decide for yourself whether you want to continue your stay in China or fly back to your country.
Your Teachers:
Wei Qifeng and Tao Qingyu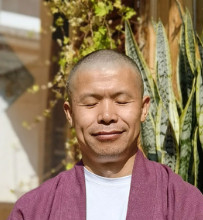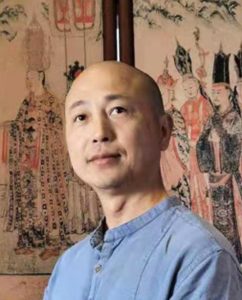 Retreat price:
2500 USD (includes course tuition, food, room, transport from airport to the hotel, tickets of the temples, tickets of train or bus from Wutaishan to Beijing).
If you want a single room, you need to pay extra 120 RMB per day.
Contact:
For questions and registration, please send an e-mail to Teacher Tao:
How to get to Zhengzhou:
1. You can find most suitable flights to Zhengzhou Xinzheng International Airport (CGO on the internet.
2. After you arrived at the Zhengzhou Xinzheng International Airport, we will arrange that Teacher Tao picks you up to bring you to our first retreat place Wolong Bay International Health Resort Center.
3. Once you have booked your flight ticket, please send us your flight information early
Payment:
Option 1: By Paypal: or
Option 2: By "Wise" (Online Money Transfer)
Bank account:
BANKNAME:BANK OF CHINA,NANCHANG CITY,BEIJING EAST ROAD SUB-BRANCH
BANK ADDRESS: NO.308 BEIJING EAST ROAD NANCHANG, JIANGXI PROVINCE, CHINA
SWIFT CODE: BKCHCNBJ550
PAYEE:TAO QING YU
ACCOUNT NUMBER (IBAN): 6217906500016410068
Home address: 148# Shanghai north road, Nanchang city, Jiangxi province
Notice:
The temperature of Wutaishan is about 15~30 degrees, Please bring suitable warm clothing with you.
If you want to buy something in China, you should exchange Chinese Yuan early.
Please make sure that you organize all necessary documents for your trip to China (visa, travel insurance etc.). Please contact us, if you have any further questions.