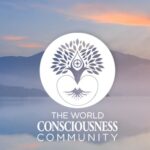 Our World Consciousness Community offers a wide variety of activities focused on learning, practicing, deepening and teaching Mingjue practice.
The community is jointly organized and supported by Teacher Wei and our many international organizers.
Teacher Wei
Wei Qifeng is the founder, director and teacher of The World Consciousness Community, focuses on teaching and leading the community.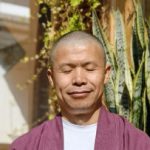 Our organizers
The international organizers of our community actively support every member. Our organizers are qualified Zhineng Qigong teachers and/or Mingjue teachers from all over the world. They translate our Mingjue online courses, manage course registrations, mentor the members in their own small community groups, organize and lead practice sessions and much more.
With our qualified organizers you benefit from personal support and additional services, so that you so can continue to learn and practice regularly with an organizer's group and have a main contact person for any questions you have.
Regular practice is the key to deepening your learnings and gradually improving your health, mental strength, well-being and life on all levels.
In our many years of experience, practitioners who regularly practiced and connected in a group achieved positive results and improvements more quickly. Through our community we want to provide this opportunity to everyone.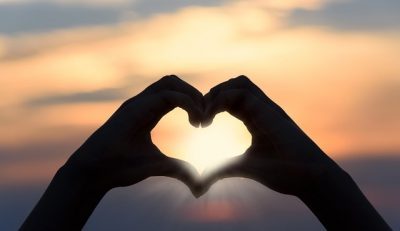 Our vision of the community membership
Mingjue-awakened consciousness practice is the core of our community. Anyone can join the Mingjue practices and become a member of our community without an additional membership fee.
The relationships between the members is one of friendship; a relationship of brotherhood and sisterhood, between teachers and students.
As Mingjue promotes a harmonious state, community members practice active and conscious merging with the world consciousness field to purify and stabilize their own consciousness field, qi field, and family qi field. We unite, support each other and give love to strengthen the world consciousness field.

Practice arrangements
Practice in the large community: Teacher Wei gives courses and leads practices
Practice in small communities: Organizers manage weekly practices. Please contact your organizer to join the practice sessions.
Mingjue Qi team practice: Organizers help participants to form small mingjue Qi teams in order to help and support each other
Personal practice plan: In addition to joining group practice, we encourage everyone to create a personal practice plan targeting specific issues.
Join a small community from an organizer
A small community is a learning team, support team, service team and mutual love team formed on the basis of the language of your choice and suitable time zone. Improve your life by joining a small community through an organizer.
Mingjue Qi teams
These consist of five to fifteen members; within a small team, people can share experiences, discuss questions, help each other, and practice certain methods. Mingjue Qi teams enable participants to deepen the connection to others. Under the guidance of the organizer, mingjue Qi teams can manage themselves. You can ask your organizer to join a mingjue Qi team, or to create your own team.
Learn from a Mingjue teacher
If you want to learn the basics of Zhineng Qigong mingjue gongfu, you can choose a teacher nearby to join either online or live courses.
Become a Mingjue teacher
Participants of our Mingjue program can apply to an organizer to become a mingjue teacher. If a participant meets the requirements during the Mingjue teacher training and passes the exam, the certified Mingjue teacher can teach students and lead practices.
Become an organizer in our community
A Mingjue teacher, who has experiences in teaching, managing groups and general course organization, can apply to Teacher Wei to become a new organizer of a small community. A qualified Zhineng Qigong teacher who has many years of experiences and built a large group of students can also apply to become an organizer of a small Mingjue community.
Mingjue love consciousness field daily meditation
We welcome everyone to join 10 minutes of silent meditation daily. Each day, teacher Wei will merge into the world mingjue consciousness field and universe, sending good information to all the participants and the whole world with mingjue love at 6:00 am Beijing time.
You can join this meditation at that time, or at any time; the field transcends time and space. In this meditation, you can purify and transform your energy, bring peace and love to yourself and the world. In this meditation, everyone supports the world awakened consciousness field and reaps benefit from it while benefitting the whole world simultaneously. This process will gradually form a new life style.