Zhineng Qigong Culture Day is on 26th September every year.
Zhineng Qigong Culture Day is a day for a new human culture, a day for awakening consciousness and a day for universal love and a harmonious world. It is a public activity initiated by Harmonious Big Family and Zhineng Qigong teachers all over the world as a non-profit event.
We propose that all Zhineng Qigong practitioners celebrate and practice on the 26th of September each year. This can greatly purify and intensify a worldwide positive qi field, consciousness field and information field; bring peace, harmony and awakening to humans, and also benefit the whole environment, plants and animals.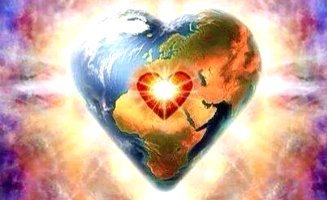 The purpose of Zhineng Qigong Culture Day:
Bring health of body and mind to mankind.
Awaken human consciousness to develop humans to a higher level.
Spread universal love to create a peaceful and harmonious world.
Program:
Consciously maintain one's state: All practitioners try to stay in an aware, peaceful, happy and loving state throughout the day, while consciously connecting with others to form a strong global Zhineng Qigong consciousness field.
Practice together: All the practitioners will follow the mp3 audios practice through taking part in a group, an online session or through one's individual practice. Although practitioners live in different time zones, our identical shared information will connect, to go beyond time and space.
~~~~~~~~~~~~~~~~~~~~~~~~~~~~~~~~~~~~~~~~~~~~~~~~~~~~~~~~
Zhineng Qigong Culture Day 2020
~~~~~~~~~~~~~~~~~~~~~~~~~~~~~~~~~~~~~~~~~~~~~~~~~~~~~~~~
Report on Zhineng Qigong Culture Day 2018
We are very happy to celebrate with you the World Zhineng Qigong Culture Day on 26th of September 2018.
Many Zhineng Qigong teachers and organizers did a lot of good work to spread the wonderful culture for human health and consciousness evolution to different places. Therefore, Zhineng Qigong has developed fast in many countries all over the world. The teachers of the Harmonious Big Family are very grateful and send the best information to all of them.
We know that Zhineng Qigong emphasizes on the Qi field's power on everybody's improvement. Until today, the number of practitioners has increased quickly worldwide. At Zhineng Qigong culture day, we hope that all Zhineng Qigong practitioners practice together heart to heart to greatly integrate and increase our Qi field. This can not only bring benefits quickly to all the participants, but also can benefit all human society and the nature world to form a more harmonious and healthier world.
At this year's Zhineng Qigong Culture Day, we invite all the practitioners all over the world to practice at least one hour in a group or individually merging with Zhineng Qigong field.
We also invite all Zhineng Qigong teachers and organizers to invite other practitioners to practice in a room, park or online at a suitable time for local people on 26th of September. Maybe we practice at different times, but our Qi field is connected and will be intensified again and again.
We suggest that the topic of practice is: Heart to heart using the pure consciousness to organize a strong Qi field that connects with the whole Zhineng Qigong field and Dr. Pang.
Practice Lift Qi Up Pour Qi Down for 30 minutes in the conscious entirety state, then do meditation and healing for 30 minutes. During the meditation we stay in the universe consciousness entirety state, send good wishes, good information to everyone and the world to build a harmonious life and world.
For the whole world become better, become one harmonious big family, let's merge our purist consciousness together to unify and purify our human Qi field with universal love.
---
Report on Zhineng Qigong Culture Day 2017
The international Zhineng Qigong Culture Day was celebrated for the first time on September 26th, 2017. We are very happy and grateful that this special event could be organized with the support of many Qigong practitioners.
For the Zhineng Qigong Culture Day practice we provided audios in six languages for free download on our website. The audios were downloaded a thousand times and spread between practitioners.
Zhineng Qigong Culture Day was practiced and celebrated in six continents: Asia, Europe, Africa, North America, South America, Oceania at four time-slots. Many people followed the audio practice at home (followed the downloaded audio practice or online session); many group practices were led by qigong organizers.
We offered eight online sessions that were held by different organizers in five languages (English, Spanish, German, French and Italian). We don't know how many people joined this practice, but we know that all over the world Zhineng qigong practitioners were heart to heart and had a wonderful global heart practice.
This was the first Zhineng Qigong Culture Day and the first time that all over the world qigong practitioners united together and created a strong harmonious consciousness field. We are sure that all participants opened the heart, improved consciousness and brought benefit to mankind and the natural world.
We are deeply thankful that all Zhineng Qigong practitioners participated to awaken human consciousness and spread universal love to create a peaceful and harmonious world.
And it is our deepest wish that we celebrate Zhineng Qigong Culture Day every year in such a beautiful, harmonious way – connected mind to mind, heart to heart.
~~~~~~~~~~~~~~~~~~~~~~~~~~~~~~~~~~~~~~~~~~~~~~~~~~~~~~~~
The practice audio for our Zhineng Qigong Culture Day is provided in different languages and can be downloaded in our download area:
This audio meditation includes open and close, push and pull, and say "N". During practice everybody connects with all practitioners and Dr. Pang, with universal love, to create a strong consciousness field and purify the global qi field, harmonise the environment and nourish the human body and heart, and to spread peace and love to the world.
Contribute your love heart: In a group, everybody gives love-hug healing to all the others, everybody helps others to resolve any problems, people can give group healing repeatedly to any sick person. If you connect with the world consciousness field individually, you can still find ways to support people around you and do good things for others.
Free celebration activities in a group: sharing experiences, singing, dancing, a shared dinner – with everyone in as good a state as possible.
Types of activity:
Group activity – local teachers and organisers bring practitioners together.
Individuals practice through following the practice audio which can be downloaded from above link.
Practice time on 26th September:
Time in Europe (Paris time): 7:00 pm – 8:00 pm
Time in China: 3:00 pm – 4:00 pm
Time in China: 9:00 pm – 10:00 pm
Feel free to practice at any of these times. Connect with the world consciousness field for our beautiful hearts and a beautiful world.
Place:
At home, in a park or some other natural surroundings, or together with others in a group setting.
Reports:
After the activities, organizers send us photos and simple articles about it. This information will be published on website, it will spread good information and help promote Zhineng Qigong Culture Day in the future.
For promoting Zhineng Qigong Culture day, we ask practitioners to provide around 5 minutes video speech about below three questions, and then we will put on YouTube.
1. What benefits has Zhineng Qigong brought you?
2. What benefits can Zhineng Qigong bring the world?
3. What is the value of promoting Zhineng Qigong Culture Day?
Harmonious world
We are the pure consciousness
Comes from the universe
Heart to heart
Mind to mind
We support each other kindly
In the harmonious entirety
We learn from the beautiful nature
We learn from the great masters
True self and the Dao become one
The flower of wisdom opens splendidly
We are in the aware present moment
Enjoy the peaceful and free life
Joy and smile are in our hearts
Many Daohearts merge together
Create the world harmonious big family
Love and the compassion flowing in the universe