Harmonious Big Family group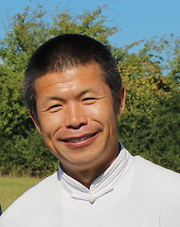 Teacher Wei Qifeng
In 1991 I learnt Zhineng Qigong and found inner peace. Then I joined the two year training from 1993 to 1995. When I graduated in 1995 Pang Lashi wrote me "nu li wei Zhineng Qigong shi ye feng dou; hunyuan ling tong". This means "put all your effort into spreading Zhineng Qigong" and it has inspired me ever since.
In 1995 I began work as an editor at Huaxia, where I usually led the morning and evening practice of Huaxia staff and was part of the small group used to teach new methods as they were developed by Pang Laoshi. In the beginning of 1999 I transferred to the No.3 Healing Department. My dream is to build Harmonious Big Family as a new way of life for human. 
---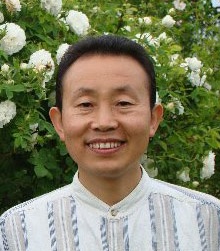 Teacher Lu Zhengdao

Teacher Lu Zheng Dao graduated from the 1993-1995 two-year Teacher Training Class, one of only two intakes that were mostly personally taught by Teacher Pang. After graduating he worked as Teacher Pang's assistant teacher in the two-year class. He was in charge of coaching and sharing his theoretical understanding with students during theory classes. He has an excellent healing ability and gives very good speeches and lectures.
---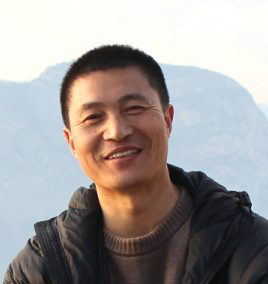 Teacher Xi Xiaofeng

Teacher Xi Xiao Feng also graduated from the 1993-1995 Teacher Training Class taught personally by Teacher Pang. Since that time he has dedicated himself to doing qigong healing and training. He possesses great experience, knowledge and understanding. He uses his paranormal abilities to ascertain students´ problems and energy patterns so as to help them directly.
---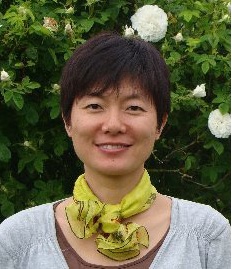 Teacher Wang Ling Ling
Teacher Wang Ling Ling is a graduate of the 1995-1997 Teacher Training Class; as with all the two-year training classes, this was partially taught by Teacher Pang. She then worked in the Editorial Department. She is very compassionate. She is devoted to Zhineng Qigong and wants to dedicate her life to her practice and to helping others.
---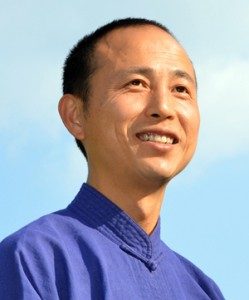 Teacher Tao Qingyu

Teacher Tao started to practice Zhineng Qigong in 1993. He is a graduate of the 1997-1999 Teacher Training Class. After his graduation he worked in the Huaxia healing centre for several months. From 2000 he has been traveling throughout China,  including  Hong Kong, teaching Zhineng Qigong and giving healing to many people.  He deeply wishes to pass on his knowledge and experience to other people all around the globe, to spread Zhineng Qigong culture and to enable everyone to enjoy life and be happy, free and healthy.
---
Teacher Dong Xinjian
My name is Dong Xin Jian. I was born in 1971 in Henan Province in central China. In 1987 when I was in high middle school, I began to practice qigong and soon was deeply absorbed by it.  In 1990 I learnt Zhineng Qigong and discovered it was a science about life. I decided devote my life to Zhineng Qigong science. In 1993-1995 I attended the two year Teacher Training Class. After graduation I worked in the Third Healing Department for one and a half years. In 1997 I left the Huaxia Centre and spent time in about twenty cities teaching Zhineng Qigong. My wish is to help more and more people liberate their lives.