Online Course
Practice Qi – Eight Methods
5th-7th November & 12th-14th November, 2021 (6 days)
The eight methods of practicing Qi are the methods of Zhineng Qigong specialized in practicing Qi and are the essence and basic skills of practicing "Qi".
Purpose and content:
Practise Qi – Eight Methods can make the Qi in the body sufficient quickly. This not only can be used to develop paranormal abilities, but also can improves the functions of the body and receive better healing effects.

The eight methods of practicing Qi are very simple, easy to learn and practice, which can help practitioners quickly improve their Qigong Gongfu level.

The first four methods are relatively simple, which include:
Chi Qi (Eat Qi), Rou Qi (Massage Qi), Chen Qi (Stretch Qi), La Qi (Pull Qi). These methods can make  internal Qi more abundant. It's a shortcut to help you have enough internal Qi.
The last four methods include:
Ju Qi (Gather Qi In), Lian Qi (Draw Qi In), Hun Qi (Merge Qi), Hua Qi (Transform Qi) – mainly increase connections between inner organs hunyuan qi and Hunyuan Palace, and gather qi to the middle of the body to build a foundation for The Middle Channel Hunyuan.
Anyone can participate in our online course. If you have learned Zhineng Qigong Level 1 and Level 2, that will be better.
Schedule:
Dates: 5th-7th November and 12th-14th November, 2021 (6 days)
Class time: 8:00 pm – 10:00 pm (Beijing time zone)
The time converter for your timeline: https://www.worldtimebuddy.com/
The online course will be held in English language. If you want to organize a group for other language speaking people with translation, please contact us.
Teachers: Tao and Lv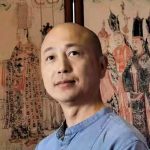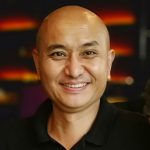 Participation fee: 160 USD
Registration:
For registration please send your registration by email to one of the following teachers:
After you have paid the participation fee, we will send you the Zoom link and password for the online session:
NOTE: We will record the online course. If you can't attend the course on a certain day, please let us know and we will send the recording to you.
Payment:
Option 1.: Paypal: (suggested)
Option 2.: Bank account:
BANKNAME:BANK OF CHINA SHIJIAZHUANG YUHUA BR.
BANK ADDRESS: YUHUA EAST ROAD NO.152 SHIJIAZHUANG HE BEI CHINA
SWIFT CODE: BKCHCNBJ220
PAYEE:LV JUNFENG
ACCOUNT NUMBER (IBAN): 6217855000078074564
HOME ADDRESS: 77# Fangxing Road, Shijiazhuang city, Hebei province
Please inform us about your bank transfer payment, because we have to allocate your payment to your registration correctly.
What you need to join our online sessions
To join our online sessions you need: a computer, cell phone or tablet (with a camera and microphone) and an internet connection. We recommend a computer or a tablet, because the display of the mobile phone might be too small for you to recognize certain qigong methods.
For the online transmission we use the video conferencing tool "Zoom". As a participant you don't need to register at Zoom. You can just use the zoom link that we will send you to join our online sessions. You can download the Zoom app (https://zoom.us/), so that you only need to use the password or meeting ID.