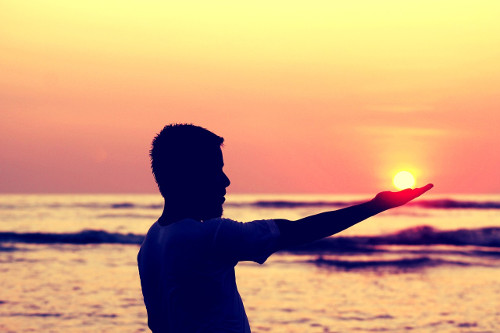 Are you are interested in individual support from Daohearts teachers?  They are available for private online teaching and healing sessions.  All private online sessions are conducted via Zoom.
The teachers offer:
Online private Qigong practice session:
The teacher will assess your individual needs. Answer your questions about practice. Teach and guide you through specific Zhineng Qigong methods. One practice session lasts one hour.
Online private healing sessions:
In online healing session the teacher will answer your questions, recommend healing methods, suggest an individual healing plan for you and sends healing information. One healing session lasts one hour.
The teacher uses his powerful consciousness healing power together with the consciousness field, information field and qi field power to give you healing. At the same time, he activates your self-healing power and leads you to practice self-healing methods.
Online private healing sessions include four aspects:
Healing talking: the teacher asks questions, and you answer questions. In this process, the teacher receives information from you and at the same time the teacher sends information to you for healing. You need to trust the teacher and use a respectful heart to receive information and feel an inside change.
The teacher uses pure consciousness to send information to do healing: this process can be done silently or guided with words by the teacher.
The teacher makes a written self-healing plan for you which includes information of consciousness, adjustment of emotions, food, sleep, environment, qi field and practice methods. This can be done offline.
The teacher explains the individual healing plan to you with strong healing information. Leads you to practice self-healing methods with strong healing information. Builds strong self-healing confidence in you. Empowers your self-healing ability.
This kind of private healing program consists of seven private sessions in seven consecutive days.
If you don't have time, you need to have at least three healing sessions in three consecutive days (each session lasts one hour). Of course, you can ask for healing sessions as often as you need depending on your situation.
Price and payment
For one private session (Qigong practice or healing session): 100 USD
A complete individual healing or practice plan in written form additionally: 50 USD
Please make your payment by Paypal to the teacher's Paypal address.
Teachers
Please contact the teacher below that you want to have a private session with. All of them speak English.
If you need a translator, we ask you to find a translator by yourself.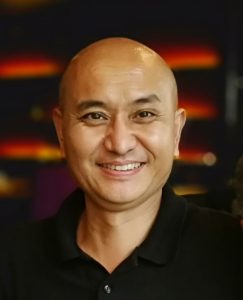 Teacher Dr. Lv Junfeng
Teacher Lv graduated from medical university. After his graduation he worked in a hospital as a surgeon.
From 1993 to 1995, he joined the two-year teacher training class taught by teacher Dr. Pang Ming at the Huaxia center. Afterwards he worked at the Huaxia Zhineng Qigong healing center as a teacher.
He uses qigong to cure diseases with good effect and he can also treat diseases with Chinese traditional acupuncture. In recent years, he also focuses on training to develop potential intelligence.
E-mail address:
Payment to Paypal account: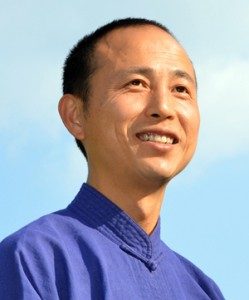 Teacher Tao Qingyu
He started to practice Zhineng Qigong in 1993. Through his practice he came to deeply love and respect it. In his view, Zhineng qigong is an amazing method for bringing benefit to self and others.
In 1996 he went to Huaxia Zhineng qigong training centre and one year later started the two year teachers´ training class. After his graduation, he worked at the Huaxia healing centre for one year.
Since he left Huaxia centre at the end of 1999, he has been traveling throughout China, Hong Kong, Europe and many others countries to teach Zhineng qigong and give healing to many people.
E-mail address:
Payment to Paypal account: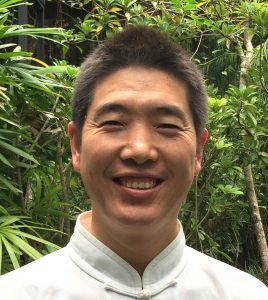 Teacher Zhao Liancheng
Since 1992, he followed teacher Wei Qifeng to practice Zhineng Qigong in high school. From then on, Zhineng qigong became the core of his life. In 1993, he took part in the three months teacher training class at the Huxia center and graduated with excellent results. Then he became a teacher of the three months teacher training class as an advanced worker for three years. From 1997 to 1999, he joined the two-year teacher training class. After graduation, he led intelligence development classes and successfully held a summer camp for more than 2400 school students. In recent years, he not only made gratifying achievements in using intelligent Qigong in the development of intelligence for teenagers, but also in the exploration of Qigong in the treatment of diseases, especially Parkinson's and Alzheimer's disease.
E-mail address:
Payment to PayPal account: