Online Course:
Zhineng Qigong "Lift Qi Up Pour Qi Down"
25 June – 9 July, 2020 (15 days)
"Lift Qi Up Pour Qi Down" is the first level of Zhineng Qigong, which is the basic method for healing diseases and staying healthy.
We will teach and practice this method in this online course. When we practice lift Qi up and pour qi down, our mind merges with universe Qi, and then gathers Qi into the body, making body qi sufficient and flowing well.
In this process, we can easily experience qi and mobilize qi transforming our body. We also will create a strong qi field to heal any problems.
Schedule:
25 June – 9 July, 2020
Time every day: 8:00 – 9:30 PM (Beijing Time Zone)
The time converter for your timeline: https://www.worldtimebuddy.com/
The online course will be in English language. If you want to organize a group for other language speaking people with translation, please contact us.
Teachers: Zhao Liancheng and Lü Junfeng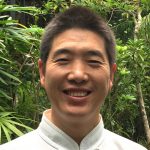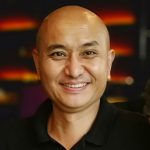 Participation fee: 160 USD or 150 Euro
Registration: For registration please send an E-mail. After you have paid the participation fee, we will send you the Zoom link for the online session.
Payment: You can pay by PayPal or Bank transfer
Bank transfer: Please use your personal bank account to transfer the participation fee (please also pay the banking fee for the bank transfer) to the following bank account before the online class starts:
BENEFICIARYS NAME: ZHAO LIAN CHENG
ACCOUNT NUMBER: 621669 2600003946007
BANK NAME: THE BANK OF CHINA, GUILIN JIANGAN ROAD SUB—BRANCH
BANK ADDRESS: GUILIN JIANGAN ROAD SUB—BRANCH 45-15 JIANGAN ROAD, GUILIN
POST CODE: 541004
SWIFT CODE: BKCHCNBJ49C
Home address:
No. 97, Beier Road, Huancheng, Guilin, Guangxi, Cina
Please inform us about your bank transfer payment, because we have to allocate your payment to your registration correctly.
What you need to join our online sessions:
To join our online sessions you need: a computer, cell phone or tablet (with a camera and microphone) and an internet connection. We recommend a computer or a tablet, because the display of the mobile phone might be too small for you to recognize certain qigong methods.
For the online transmission we use the video conferencing tool "Zoom". As a participant you don't need to register at Zoom. You can just use the zoom link that we will send you to join our online sessions. You can download the Zoom app (https://zoom.us/), so that you only need to use the password or meeting ID.