Online Course: Deep Emotional Healing

We will offer an
Online course for deep emotional healing
from 26 May – 4 June, 2020. In this online course we will focus on resolving imbalanced emotions and physical problems caused by emotions and the consciousness.

Dear qigong friends,
starting from today (March 19, 2020) the teachers of the Harmonious Big Family will give free daily online sessions for improving our immune system, to heal all kinds of problems and to protect against a virus infection as well as to use our powerful consciousness field to transform and clean the virus all over the world.
The online sessions will be held in English, you can translate into your languages for your group.
The online sessions will be held at Beijing time zone. The time converter for your timeline: www.worldtimebuddy.com
Free online sessions:
Every day – Beijing time zone: 1 pm – 2 pm
Every day – Beijing time zone: 8 pm – 9 pm
Teachers: Sun, Zhao, Lv, Wu, Tao, Xi and Wei
How to join our online sessions:
1.Click on the new zoom link below:
https://zoom.com.cn/j/2119452619?pwd=eGUralUzeTdudDFKZ3gvNGt6SjI1UT09
2. Use the meeting ID and password:
Meeting ID: 2119452619
Password:000000
Up to 500 people can join each online session. Please spread this news to other practitioners via email, whatsApp and facebook. Together we can create a powerful consciousness field.Donations:
There is no charge for attending our online sessions; however, donations are welcome. You can send us your donation to our Paypal account:

Special online course: Parkinson's disease online course
Teacher Zhao is a very experienced in treating Parkinson's disease. He will offer an online training course. The first stage is 30 days.
1-30 April: 3 pm – 4:30 pm everyday
Session link: https://zoom.us/j/9198041301
Price: 400 USD per person
Contact: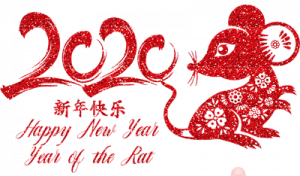 We wish everyone a healthy and joyful new year! May your life will be in harmony throughout the year.
We are happy to present our website in a new look and to offer you new workshops and retreats in 2020.

2020 Parkinson's Healing Retreat
We have already organized Parkinson's healing classes with good results, so that we offer another healing retreat from April 10 to June 5, 2020, in Shaxi. At the same time and at the same location, we will have the international Zhingeng Qigong teacher training course. More information about our Parkinson's Healing Retreat …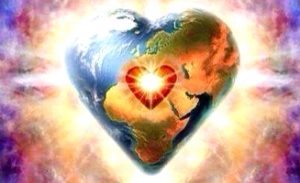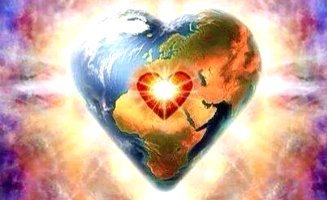 International Zhineng Qigong Culture Day – Sep. 26, 2019
We are happy to celebrate the international Zhineng Qigong Culture Day with you!
Please join our online session via zoom.

2019 Healing and healer Retreat
For our healing & healer retreat on Hainan Island this year, we offer an online booking form, which makes the registration easier and faster for you.

New audios
We offer new audio recordings on Mingjue and Five Hun Yuan Form. You can find all audios in our download area.

International Zhineng Qigong Teacher Course 2019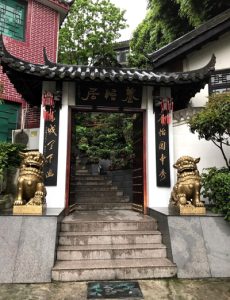 Our next 3-months Zhineng Qigong teacher class will start in March next year and it will take place in Qingcheng Mountain again. It is one of the birth places of Daoism in the center of Sichuan Province of China.
This three months class is divided into three retreats. Read more….

Mingjue practice recordings
Our mingjue practices are on youtube now. Enjoy!


The World Mingjue Community
Teacher Wei and his qigong friends of the Harmonious Big Family have initiated the "World Mingjue Community" on 19 January 2018. It's a community based on pure consciousness connection. We will institute the World Mingjue Community on the 4th of February, which is the first day of spring this year in China. We offer a 7-days online session on mingjue practice free of charge. Read more …


2018 Travel Retreat: Inner Mongolian – ZhangYe – Dunhuang

In 2018 we will organize a wonderful travel retreat  – a journey of consciousness, Qi and body growth. Meditate and practice qigong in a strong qi field, merge with ancient cultures, beautiful grasslands, sacred mountains, vast barren desert, pure lakes and blue skies. Read more …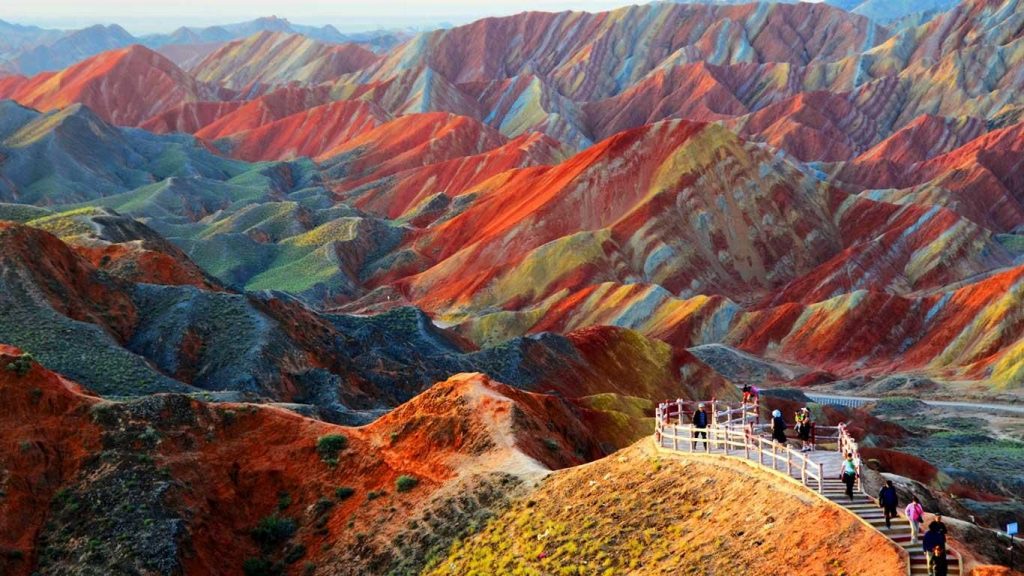 Healing online sessions from Dali
We are having a wonderful healing retreat with 52 participants from 12 different countries. In the powerful healing information qi field, the participants have made great experiences. We want to share this powerful qi field with practitioners all over the world and offer healing online sessions in November and December 2017. We welcome you to join our free online sessions.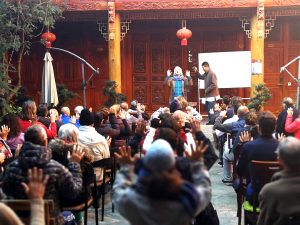 Zhineng Qigong Culture Day
Celebrate Zhineng Qigong Culture Day on 26th September!
Zhineng Qigong Culture Day is a day for a new human culture, a day for awakening consciousness and a day for universal love and a harmonious world. We propose that all Zhineng Qigong practitioners celebrate and practice on the 26th of September each year. This can greatly purify and intensify a worldwide positive qi field, consciousness field and information field; bring peace, harmony and awakening to humans and nature. Read more ….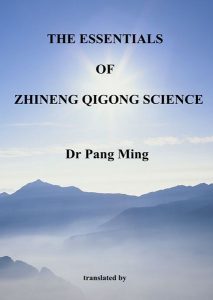 We are happy to inform that we are translating Dr. Pang's book "The Essentials of Zhineng Qigong Science" into English.
This book will help to understand Zhineng Qigong science better.
You can find available books in our download area.