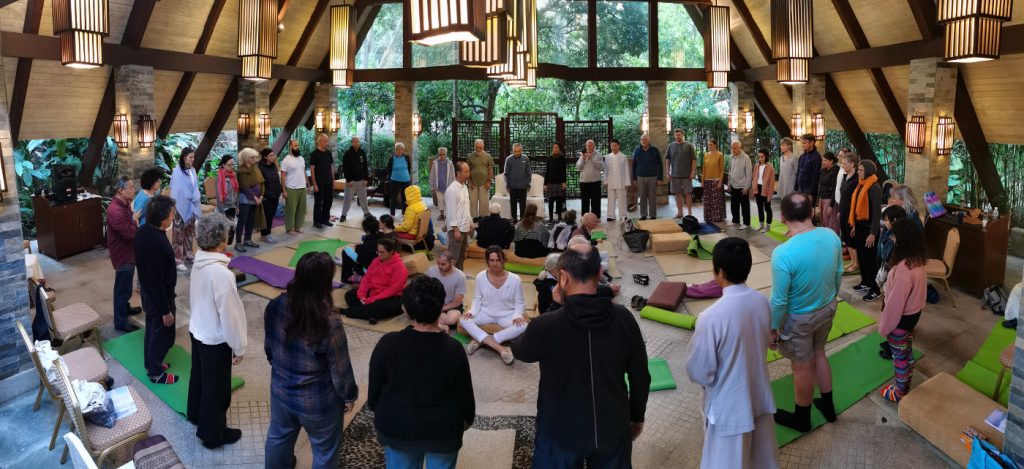 This 26-day intensive retreat combines healing and training of healers.
Participants who want to receive healing can learn and practice self-healing techniques while also receiving intensive healing from teachers, healers, classmates and through the strong qi field that will be created by everyone, heart to heart.
Healers will learn the systematic techniques of Zhineng Qigong treatment. They will have the opportunity to practice real healing and to share their healing experiences with one another.
Every year the teachers of the harmonious big family organize a healing & healer retreat.
You can read the experiences of participants from our retreat in 2019 here: testimonials