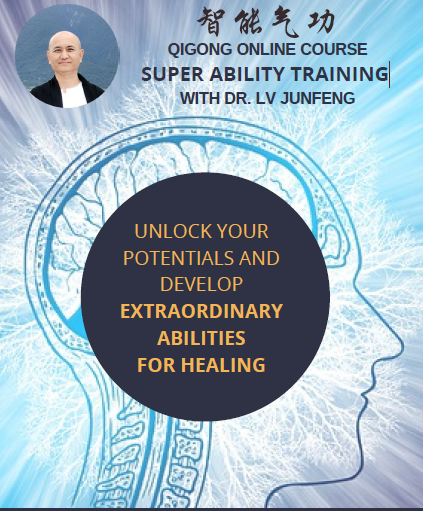 Online course
Develop Super Abilities for Healing
with teacher Dr. Lv

18-26 June, 2022

including 3 practice sessions with group healing after the course
Our hidden potentials can be activated with special Qigong techniques. Qigong medicine entails using extraordinary abilities to diagnose and treat disease.
In this online course you will learn techniques based on Zhineng Qigong Science to develop extraordinary abilities especially for healing.
COURSE CONTENT
• Theory and practice
• Perceptual diagnostics method
• What is YiYuanTi
• How to quickly improve the purity of YiYuanTi
• How to use Qigong state to heal others
• Teacher Lu gives extraordinary healing for the group
Including 3 practice sessions (1 hour each) with teacher Lv after the course has finished.
Methods: open Tianmen, right angle breathing and more
Prior knowledge in Qigong is not required to join this course.
THIS COURSE IS SUITABLE FOR:
who want to use qigong to gain mental strength,
who want to learn natural methods to heal diseases,
who work in healthcare (e.g. TCM doctors, therapists),
who work in alternative healing therapies and want to integrate Qigong healing into their professional work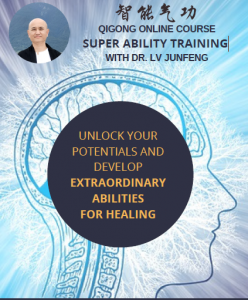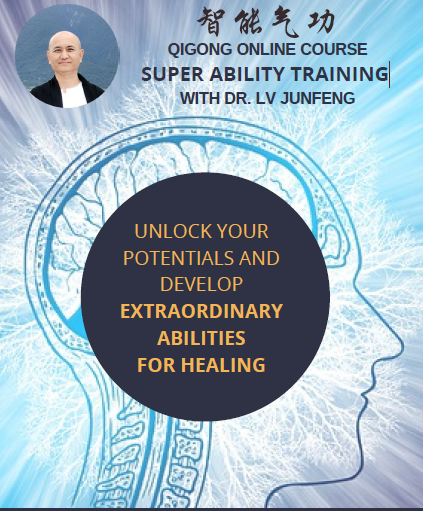 COURSE INFORMATION

June 18-26, 2022
9-day livestream online course via Zoom
Language: English
Daily: 9:00 pm to 11:00 pm Beijing time
You can use the time converter to check your timeline: https://www.worldtimebuddy.com
COURSE FEE
Course fee: 350 USD
Including recordings
Including 3 practice sessions after the course with group healing by teacher Lv
% EARLY BIRD SPECIAL: 250 USD – registration & payment deadline: May 15th, 2022
REGISTRATION
For registration, please send an email to:
After you have registered and send your payment, we will send you the link of the zoom sessions.
PAYMENT
Option 1: Payment by Paypal: (advised)
Option 2: Bank transfer
BANKNAME:BANK OF CHINA SHIJIAZHUANG YUHUA BR.
BANK ADDRESS: YUHUA EAST ROAD NO.152 SHIJIAZHUANG HE BEI CHINA
SWIFT CODE: BKCHCNBJ220
PAYEE:LV JUNFENG
ACCOUNT NUMBER (IBAN): 6217855000078074564
HOME ADDRESS: 77# Fangxing Road, Shijiazhuang city, Hebei province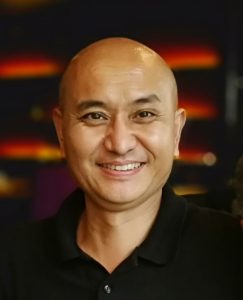 Teacher Lv Junfeng
Teacher Lv graduated from medical university. After his graduation he worked in a hospital as a doctor. From 1993 to 1995, he joined the two-year teacher training class taught by Dr. Pang Ming at the Huaxia center.
Afterwards he worked at the Huaxia healing center as a teacher. He uses qigong to cure diseases with good effect and he can also treat diseases with traditional Chinese acupuncture.
What you need to join our online sessions
To join our online sessions you need: a computer, cell phone or tablet (with a camera and microphone) and an internet connection. We recommend a computer or a tablet, because the display of the mobile phone might be too small for you to recognize certain qigong methods.
For the online transmission we use the video conferencing tool "Zoom". As a participant you don't need to register at Zoom. You can just use the zoom link that we send you to join our online sessions.
We recommend to download the free Zoom app (https://zoom.us/), so that you only need to enter the password and meeting ID of the online course.