7 – 27 June 2020 (21 days)
Visiting ancient towns along the South Silk Road and discovering Buddhism, Daoist culture in Yunnan and Wudang mountains.

Dali and Shaxi are time-honored ancient towns with a history of 1000 years. During the Tang and Song dynasties they were land docks of"tea-horse road" between Yunnan -Tibet.
Click on the below photo to watch a video of Yunnan or on this link:
https://vd2.bdstatic.com/mda-jd8q7bjn5k5ebrbb/hd/mda-jd8q7bjn5k5ebrbb.mp4?auth_key=1565178219-0-0-2b0689e382daf107cc225a28f2d640fa&bcevod_channel=searchbox_feed&pd=bjh&abtest=all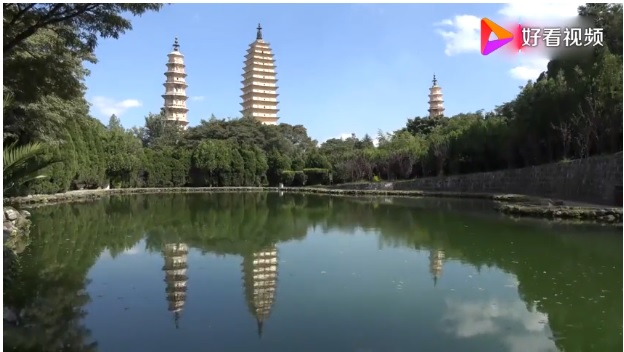 Puzhehei scenic area is a national wetland park with a typical karst landscape. There are 312 solitary peaks in the scenic area and 54 lakes connected with each other. The natural environment and qi field are very good.
An introduction to Puzhehei scenic area in English: click on the photo or on this link
https://vdse.bdstatic.com//a9a7e21c8f4ceb9aed55ffa60c2fc489.mp4?authorization=bce-auth-v1/fb297a5cc0fb434c971b8fa103e8dd7b/2017-05-11T09:02:31Z/-1//433e14a9629166c148fe34185404e8935cb84dc9e56a79ca1fab084a597fea2c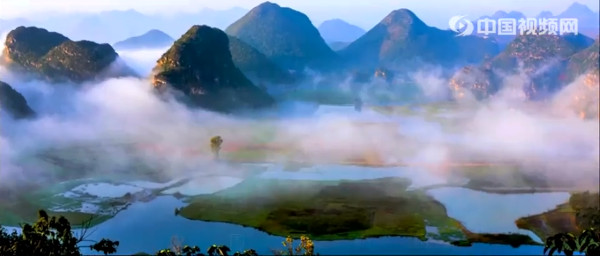 Wudang mountains is in Hubei province of China. There are many Daoist temples and Daoism practitioners in more than 1000 years history. Get an introdcution to Wudang mountains by clicking on the below photo or on this link:
https://youtu.be/iKe-XREy95w?list=PLHcd6JRba7QueJHpCTUC1Wc9NnFvpRcV-

The Silk Road, Puzhehei and Wudang mountains have very good nature qi field and high level information field. Let's explore the ancient culture, practice consciousness and qi in these beautiful places to make a good transformation for our life.
Practice:
Open lower dantian, hunyuan qiao and Shenji Palace.

Loosen the spine and strengthen the central nervous system.

Practice breathing methods to build inner qi.

Train the aware entirety and present moment state during travel time; keep kong kong dang dang, huang huang hu hu.

Open the heart to merge into the beautiful nature and ancient cultures, use beautiful information transform life, create a happy, healthy and free new life.

Learning a new method "Mother Form of Taiji".
Schedule:
7 June: We will pick you up from "LiJiang Sanyi International Airport" to the center at the Shaxi old town. (Our 2020 international teacher training course is in this hotel.)

8 – 10 June: Practice at the center to have a good qigong state and visit the old town, hike around the Shibao mountain.

11 – 13 June: Travel to Dali old town, stay in a hotel and practice. During this time we will visit some beautiful temples and mountains. According to your physical situation we will maybe arrange a bicycle tour to Erhai lake.

14 June: In the morning we will take the fast train to Puzhehei scenic area.

15 – 17 June: We stay at Puzhehei resort, go to different nice places to practice, meditate and enjoy the natural qi-field.
18 June: In the morning we will travel to Kunming city by fast train, around 2 hours. We will stay one night in the city, have time for shopping and visiting the nice city.
19 June: We will fly to Wudang mountains after breakfast.
20 – 25 June: We will visit temples and practitioners, practice on the mountains at different beautiful places. (In Wudang mountain there will be maybe a surprise , we will practice with another Zhineng qigong group and nice teacher together!)
26 June: We will got down from the mountains to the town, do shopping there, stay one night.
27 June: This is the last day. We will go to Wudangshan airport from where we all fly back home.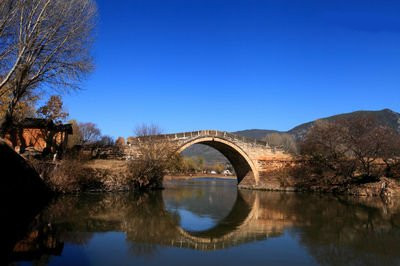 Arrival:
You can fly from Beijing, Shanghai, Guangzhou, Chengdu, Xi'an, Kunming to LiJiang Sanyi International Airport. We will arrange a taxi to pick you up from the LiJiang Sanyi International airport. You need to pay to the taxi driver a taxi fare of about 400- 500 RMB.
Fee:
The total price is 15600 RMB. This includes food, hotels, travel tickets, domestic transportations (beginning from Shaxi town all the way to Wudang town), guiding, teaching and practicing. People who want a single room have to pay extra 150 RMB per day.
Payment:
To confirm your booking, transfer 2000 RMB deposit, or the total price to our bank account. You can pay us the remaining amount of money in RMB, EURO or USD, when you arrive in China .
Important:
When making the bank transfer, please always use your personal bank account and write "learning taiji" and your full name as a reference in the money transfer form.
If you use the bank account of a company or organization to transfer the money, we will not receive it and it will be returned to you.
Teachers:
Teacher Tao and teacher Sun
Contact & registration:
Teacher Tao: