Parkinson's Healing Retreat
10 April  –  5 June, 2021
in Shaxi, Yunnan Province, China

This intensive healing retreat for people with Parkinson's takes place in the beautiful historic town Shaxi, which is located between Lijiang and Dali in Yunnan Province, China.
We have already organized Parkinson's healing classes with good results, so that we offer another healing retreat from April 10 to June 5, 2021, in Shaxi. At the same time and at the same location, we will have the international Zhingeng Qigong teacher training course.
This retreat will be a combination of several healing methods:
Participants of the Parkinson's healing retreat will receive healing from the Chinese teachers, good healing information from the powerful qi field and they will learn specific self-healing qigong techniques.
The participants will practice together with the students of the teacher training class and also practice separately specific qigong methods for Parkinson's.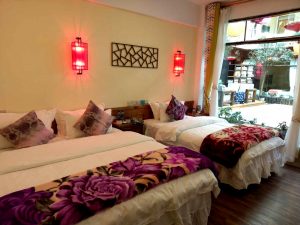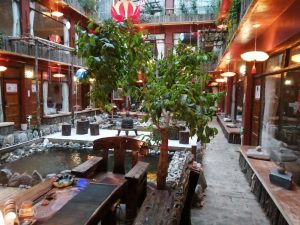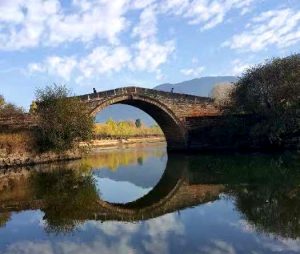 Content:
Learn about the aspects of Zhineng Qigong culture and theory.
Learn and experience the reality that everything is qi, building understanding and experience of the qi world and qi life.
Consciousness observes and merges with the body, open your inner space, achieve qi body state, experience different levels of entirety state.
Consciousness guides different parts of the qi body to change freely, as well as merges and guides universe qi to transform body qi freely.
Practice and learn specific qigong practices for Parkinson's.
Open your heart: Be happy in the present moment and in the oneness state.
Daily schedule:
Free practice 6:30 – 8:00am
Breakfast 8:00am
Practice 9:30 -12:00
Lunch 12:00
Practice 3:00 – 6:00pm
Dinner 6:00 pm
Practice 7:30 – 8:30 pm
Teachers: Zhao Liancheng, Xi Xiaofeng, Tao Qingyu, Wei Qifeng
Place: A nice hotel in Shaxi, near Dali, Yunnan province, China
Price (including food, room and tuition):
33,000 RMB
If you need single room, you need to pay extra 100 RMB per day.
Payment: To confirm your booking please transfer via Transferwise at beginning of 2020 a deposit of 300 EURO or 300 USD to our bank account. You can pay us the remaining amount of money when you arrive in China.
Important: When making the bank transfer via Transferwise, please always use your personal bank account and write "learning taiji" and your full name as a reference in the money transfer form. If you use the bank account of a company or organization to transfer the money, we will not receive it and it will be returned to you.
Visa: The best is that you get tourist visa for two months. If you only get an one-month visa, then it is possible to extend the visa for another month at the local place in Dali.
Your arrival and departure dates:
Arrival on April 9 and departure on June 5, 2021
How to get to Shaxi: You can fly to Lijiang Sanyi International Airport from the cities Beijing, Shanghai, Guangzhou, Chengdu, Xi'an etc.
Please inform us about your name, flight number and time of arrival, so we can arrange a taxi to pick you up from Lijiang airport. The drive from the airport to Shaxi training center will last about 2 – 2,5 hours and the taxi fare will cost 400 – 500 Yuan.
Requirements for attending the retreat: We cannot accept participants with infectious diseases or persons who cannot take care of themselves.
Number of participants: Please note that the number of participants for the Parkinson's healing retreat is limited to approximately 8 persons. Early registration is advised.
Registration & contact:
Teacher Xi: