10 April  –  5 June, 2021

Our international Zhineng Qigong teacher training class takes place in the beautiful historic town Shaxi, which is located between Lijiang and Dali in Yunnan Province, China.
This teacher training is for cultivating and improving the quality of international Zhineng Qigong teachers and healers. Through intensive study and practice, participants will become qualified qigong teachers, enabling them to independently teach and solve body and mind problems for themselves and others, and deeply understand the new human culture for creating a new life model.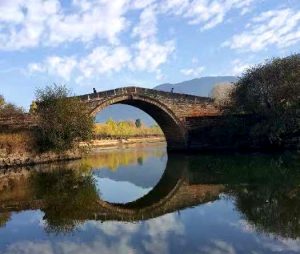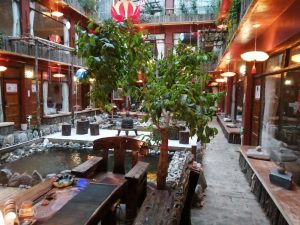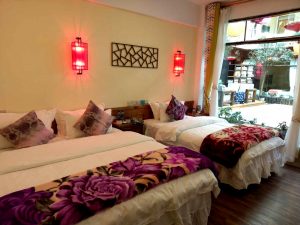 New international Zhineng Qigong teacher training class
Our teacher training in 2020 will have some new adjustments.
What's new:
1) Duration of the international teacher training class
From 2021 onwards, each part of the training class (level 1, level 2 and level 3) will last 18 days.
In the years before, each training part lasted 25 days with days off in-between, so that the whole teacher training was about three months long. However, because the international participants often got only a one-month tourist visa for China, they could not attend the whole teacher training. It is only possible to extend the visa for another month at the local place in China. We want to meet these circumstances to support the participants, so that we adjusted the length of the teacher training.
2)  Teachers
More Zhineng Qigong teachers will be involved in the teacher training. For each part of the training classes three Chinese teachers will teach and support the participants.
3)  Training content
The teacher training will be more intensive. Every day the classes will last up to 8 hours, each week with one day off. We will continue to focus on the quality of the training, and we will optimize the on-site training organization. Overall, the teacher training will be compact and intensive while maintaining the quality standards.
4)  Accommodations
The teacher training will take place in a better hotel.
In the years before, the teacher training at Qingcheng mountains were held in hotels that were very basic. Sometimes the conditions of the places did not meet the needs and expectations of the participants. We understand that a nice hotel makes the stay for the participants more enjoyable and more comfortable throughout their entire training period. For this reason, we decided to choose a hotel that offers better services (rooms and meals).
Teacher training program
The Zhineng Qigong teacher training is divided into three retreats. It is possible to attend a single retreat or two retreats.
Part 1: Level One retreat: 10 April – 28 April (18 days)
This course is for relatively healthy people who want to learn, practice and teach Level One as well as improve their health.
Purpose and content:
Learn about all aspects of Zhineng Qigong culture, including its methods, theory, history and mission, and about its founder.
Learn, experience and confirm the reality that everything is qi, building understanding and experience of the qi world and qi life.
Consciousness observes and merges with the body, open your inner space, achieve qi body state, experience different levels of entirety state.
Consciousness guides different parts of the qi body to change freely, as well as merges and guides universe qi to transform body qi freely.
Develop some primary paranormal abilities, for example: sense qi diagnosis, send qi to do healing for self and others, send qi to plants…
Become a teacher of Level One: train to teach the methods and theory of Level One: including La Qi, Lift Qi Up Pour Qi Down, standing meditation, massage abdomen,  creating a qi field……
Open the heart: Be happy in the present moment; in the oneness state, see through and break the fixations of emotions, affections, love, habit, material things, science, religions and all kinds of desires.
A Level One Teacher certificate is provided by Harmonious Big Family
Part 2: Level Two retreat: 29 April – 17 May (18 days)
This course is for relatively healthy people who have learnt Level One and want to learn, practice and teach Level Two as well as be healthier.
Purpose and content:
Consciousness merges with the body to experience the qi body state at a deeper level.
Guide the qi body in the movement to clearly experience inner transformation at the layers of the skin, muscles, tendons, channels, bones and joints.
Develop your inner observation abilities to experience deep level body sensation to build a stable entirety of body and mind, to know life well and see beyond physical life, forming a foundation of consciousness life.
Based on your qi body state, open your whole body structures and make them flexible, beautiful and healthy, qi and blood flowing well.
Practice body, mind and qi combination healing, do healing for self and others, as well as make healing plans for others.
Become a Level Two teacher, leading practice and teaching Level Two: Body Mind Form, Lead Qi along the channels, Wall Squats.
A Level Two Teacher certificate is provided by Harmonious Big Family
Part 3: Advanced retreat: 18 May – 5 June (18 days)
Purpose and content:
Learn about yiyuanti, consciousness and Daode theory.
Experience and maintain aware consciousness to go towards the true self
Improve the purity of your consciousness
Train the concentration, power, independence and confidence of consciousness
See through attachments and fixations to transform and go beyond all kinds of emotions
Develop yiyuanti's functions, based on the second life-system to practice the entirety of body, mind, qi and the universe
Develop the paranormal abilities of yiyuanti in receiving information and sending information, practice pure consciousness information healing, long distance healing and scientific experiments.
Cultivate universal love and compassion to build a harmonious life, harmonious relationships and a harmonious world; enjoy an aware and harmonious entirety life in the present moment.
Learn some parts of Five Hunyuan Form.
An Advanced Teacher certificate is provided by Harmonious Big Family.
Those who satisfactorily participate for the full teacher training class will receive an International Qigong Teacher certificate provided by the Harmonious Big Family.
Daily schedule:
Free practice 6:30 – 8:00am
Breakfast 8:00am
Practice 9:30 -12:00
Lunch 12:00
Practice 3:00 – 6:00pm
Dinner 6:00 pm
Practice 7:30 – 8:30 pm
Teachers: Xi Xiaofeng, Tao Qingyu, Wei Qifeng
Place: A nice hotel in Shaxi, near Dali, Yunnan province
Prices (including food, room and tuition):
For one part: 13,000 RMB
For two parts: 24,000 RMB
For three parts: 33,000 RMB
If you need single room, you need to pay extra 100 RMB per day.
Payment: To confirm your booking please transfer via Transferwise at beginning of 2020 a deposit of 300 EURO or 300 USD to our bank account. You can pay us the remaining amount of money when you arrive in China.
Important: When making the bank transfer via Transferwise, please always use your personal bank account and write "learning taiji" and your full name as a reference in the money transfer form. If you use the bank account of a company or organization to transfer the money, we will not receive it and it will be returned to you.
Visa: The best is that you get tourist visa for two months. If you only get an one-month visa, then it is possible to extend the visa for another month at the local place in Dali.
Your arrival and departure dates:
For part 1: arrival on April 9 and departure on April 28, 2021
For part 2: arrival on April 28 and departure on May 17, 2021
For part 3: arrival on May 17 and departure on June 5, 2021
How to get to Shaxi: You can fly to Lijiang Sanyi International Airport from the cities Beijing, Shanghai, Guangzhou, Chengdu, Xi'an etc.
Please inform us about your name, flight number and time of arrival, so we can arrange a taxi to pick you up from Lijiang airport. The drive from the airport to Shaxi training center will last about 2 – 2,5 hours and the taxi fare will cost 400 – 500 Yuan.
Requirements for attending the teacher training/retreats: Relatively healthy
Registration & contact:
Teacher Xi: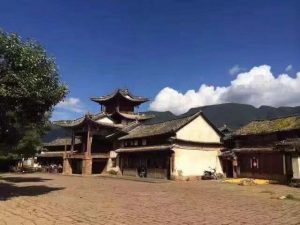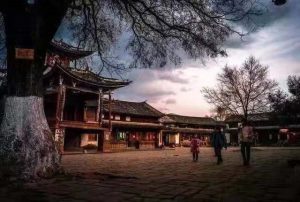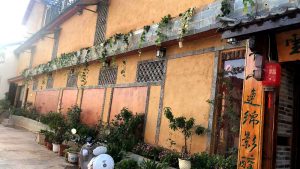 Feedback from students 2018

Orit: "I also feel my willpower and determination has improved a lot from last year – I could stand longer in 3 center merge and push mountain and I even enjoyed it….You teachers gave me inspiration of how to be: so loving, accepting and full of compassion. I have no words to describe what I feel – respect, appreciation, gratefulness, love – are only words…. At the end of the month I really wanted to stay more, I felt very sad to leave…."
Claudia: "Theory lesson were great moments of practice, really opening the mind space. I could follow everything you said, I think I grasped most of it, at least at my level of understanding. I could clearly feel the description of higher level states while you were talking about them. Your English is very clear for me and I am really grateful that you made the effort to learn it because it is such a privilege to interact directly with you, instead of going through a translator…."
Diego: "The place you chose to do the retreat is amazing, I did not know exactly where I was coming until 3 days before I got here, but gradually I started to feel the great Feng Shui this place has, I feel like in another world where time passes different than other places, here I have been able to see the Qi of trees for the first time, and also feel the information of the place."
Jean-Max: "I really appreciated all exercises to stretch the spine and the muscles. And find the inner peace and joy in the exercises. I think also it was very important to insist for the 3 centers merge which I think is very important and helpful for the practice and the daily life. The lift qi up and pour qi down was also very important and I could really feel my body feeling it strongly."
Marcela: "I feel now myself at a peace state I have never felt before, not so deep and also I believe this will be life lasting. Every practice has been like a drop of water that is filling an inside Qi lake. I'm also aware something is changing deeply, like really entering into a new harmonious and peaceful world where I'm just myself."