Gongfu and Mingjue Retreat
8 – 28 August, 2020
in China

This intensive 21-days Gonfu & Mingjue Retreat focuses on the improvement of your gongfu and consciousness.
What is gongfu?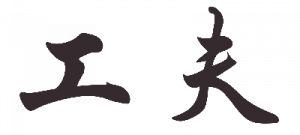 Gongfu is the purity and stability of consciousness.
Gongfu is the wisdom for seeing through and handle everything in life in the best way.
Gongfu is the willpower for controlling your own life in balance and right direction.
Gongfu is the ability that can help you to have inner peace and happiness.
Gongfu is the ability that can help you to gain abundant and harmonious qi and a strong body.
Gongfu is the ability for going beyond and transform body and mental problems.
Gongfu is the ability for transforming different energies.
Gongfu is the ability for helping others and healing others problem.
Gongfu is the ability for bringing harmony to human society and the nature world.
Gongfu is the inner quality to maintain the mingjue state and achieve true self and true love.
Content:
Practice intensively methods of Zhineng Qigong in order to develop your gongfu from different aspects.
Practice Mingjue to develop and improve a clear consciousness.
Open your heart: Be happy in the present moment and in the oneness state.
Daily schedule:
Free practice 6:30 – 8:00am
Breakfast 8:00am
Practice 9:30 -12:00
Lunch 12:00
Practice 3:00 – 6:00pm
Dinner 6:00 pm
Practice 7:30 – 8:30 pm
Teachers: Wei Qifeng and Sun Yu
Place: A nice hotel in China (detailed information will be published shortly)
Price (including food, double room and tuition):
13,800 RMB
If you need single room, you need to pay extra 150 RMB per day.
Payment: Please transfire the full amount to our bank account.
Important: When making the bank transfer via Transferwise, please always use your personal bank account and write "learning taiji" and your full name as a reference in the money transfer form. If you use the bank account of a company or organization to transfer the money, we will not receive it and it will be returned to you.
Visa: Please apply for a tourist visa for the length of the retreat.
Your arrival and departure dates: …

How to get to : …
Requirements for attending this retreat:
Relative healthy and strong people, who can practice at least 50 wall squats continuously.
Mentally healthy
People, who are diligent and have a strong discipline
People, who are determined to change their life and want to go through the challenge of weakness and old habits.