Three months international teacher training class (90 days)
20 March –  17 June 2018
We will hold this three months class at Qingcheng Mountain. It is one of the birth places of Daoism in the center of Sichuan Province of China.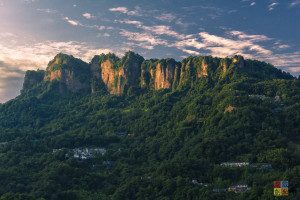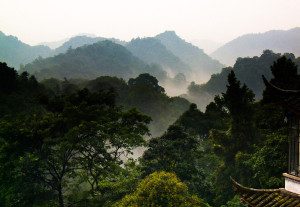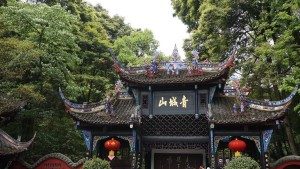 Cultivating international Zhineng Qigong healers and teachers, through teacher training to improve the quality of international Zhineng Qigong teacher, deeply understanding and practice the new human culture to create a new life mode.
Through three months of study, practice and assessment, develop well qualified students who can independently teach and solve problems of body and mind both their own and those of others.
This three months class is made up of three retreats as three parts (you also can join single parts):
Part 1: Level One retreat: 20 March – 18 April (30 days)
This course is for relatively healthy people who want to learn, practice and teach Level One as well as improve their health.
Purpose and content:
1. Learn about all aspects of Zhineng Qigong culture, including itsmethods, theory, history and mission, and about its founder.
2. Learn, experience and confirm the realty that everything is qi, building understanding and experience of the qi world and qi life.
3. Consciousness observe and merge with the body, open inner space, achieve qi body state, experience different levels of entirety state.
4. Consciousness guide different parts of the qi body to change freely, as well as merge and guide universe qi to transform body qi freely.
5. Develop some primary paranormal abilities, for example: sense qi diagnosis, send qi to do healing for self and others, send qi to plants…
6. Become a teacher of Level One: train to teach the methods and theory of Level One: include La Qi, Lift Qi Up Pour Qi Down, Standing Meditation, Massage Abdomen, big circulation, vibration, breathing, creating a qi field……
7. Open the heart: Be happy in the present moment; in the oneness state, see through and break the fixations of emotions,  affections, love, habit, material things, science, religions and all kinds of desires.
A Level One Teacher certificate is provided by Harmonious Big Family
Part 2: Level Two retreat: 19 April – 18 May (30 days)
This course is for relatively healthy people who have learnt Level One want to learn, practice and teach Level Two as well as be healthier.
Purpose and content:
1. Consciousness merge with the body to experience the qi body state at a deeper level.
2. Guide the qi body in the movement to clearly experience inner transformation at the layers of the skin, muscles, tendons, channels, bones and joints.
3. Develop your inner observation abilities to experience deep level body sensation to build a stable entirety of body and mind, to know life well and see beyond physical life, forming a foundation of consciousness life.
4. Based on your qi body state, open your whole body structures and make them flexible, beautiful and healthy, qi and blood flowing well.
5. Practice body, mind and qi combination healing, do healing for self and others, as well as make healing plans for others.
6. Become a Level Two teacher, leading practice and teaching Level Two: Body Mind Form, Lead Qi Alone The Channels, Wall Squats…
A Level Two Teacher certificate is provided by Harmonious Big Family
Part 3: Advanced retreat: 19 May – 17 June (30 days)
Purpose and content:
1. Learn about yiyuanti, consciousness and daode theory
2, Experience and maintain aware consciousness to go move towards the true self
3. Improve the purity of your consciousness
4. Train the concentration, power, independence and confidence of consciousness
5. See through attachments and fixations to transform and go beyond all kinds of emotions
6. Develop yiyuanti's functions, based on the second life-system to practice the entirety of body, mind, qi and the universe
7. Develop the paranormal abilities of yiyuanti in receiving information andsending information, practice pure consciousness information healing, long distance healing and scientific experiments.
8. Cultivate universal love and compassion to build a harmonious life, harmonious relationships and a harmonious world; enjoy an aware and harmonious entirety life in the present moment.
9. Learn some part of Five Hunyuan Form, Practice Qi Eight Methods, Straight Leg Sitting posture, integrate all Zhineng Qigong methods practice
An Advanced Teacher certificate is provided by Harmonious Big Family
Those who satisfactorily participate for the full three months will receive an international Qigong Teacher certificate provided by the Harmonious Big Family
Teachers: Lu, Xi, Tao, Wei
Daily schedule:
Free practice 6:30-8:00am
Breakfast 8:00am
Practice 9:30-12:00
Lunch 12:00
Practice 3:00-6:00pm
Dinner 6:00 pm
Practice 7:30-8:30 pm
Place: A nice hotel on Qingcheng Mountain
Prices (includes food, room and tuition):
One month: 13,000 RMB
Two months: 24,000 RMB
Three months: 33,000 RMB
If you need single room, you need to pay extra 100 RMB per day.
Contact teachers:
Teacher Xi:
Teacher Tao:
Teacher Wei:
Teacher Lu and Ling:
Requirements: Relatively healthy
Visa: The best is that you get a 3 month visa. If you can not get 3 month visa, you need get a two month multiple entry tourist visa. Please remember that you have to get a 2 month tourist visa, then it's possible you can extend another month in Chengdu.